19 décembre 2014
This blog has moved to my website:
06 novembre 2014
This past Tuesday a I was invited to draw with the amazing artists Katy Wu, Ryan Germick, Hector GHF and Gus Reyes in the FORM Conference in San Francisco.
We had a 30 min challenge to draw the future of food during the workshop "Science Fiction & Design" lead by the inspiring Nadya Direkova and Mac Smith from Google[x]
Thank you so much Nadya and Mac for this awesome experience and the designers who participated in the workshop for the inspiration!
Here are some of the images of what was predicted for 2015, 2020 and 2030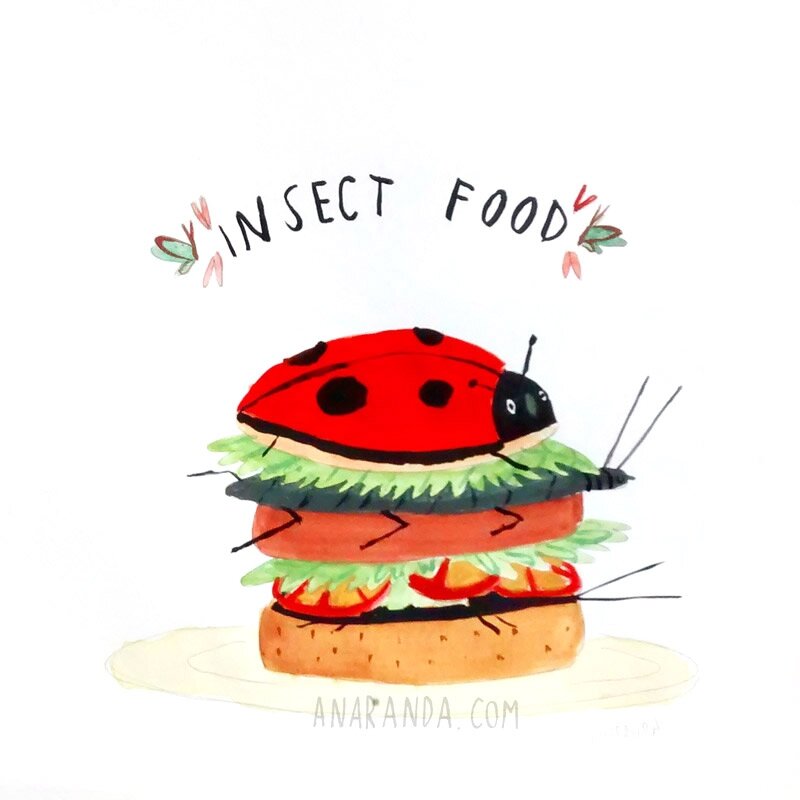 By the amazing storyboard artist and poet Gus Reyes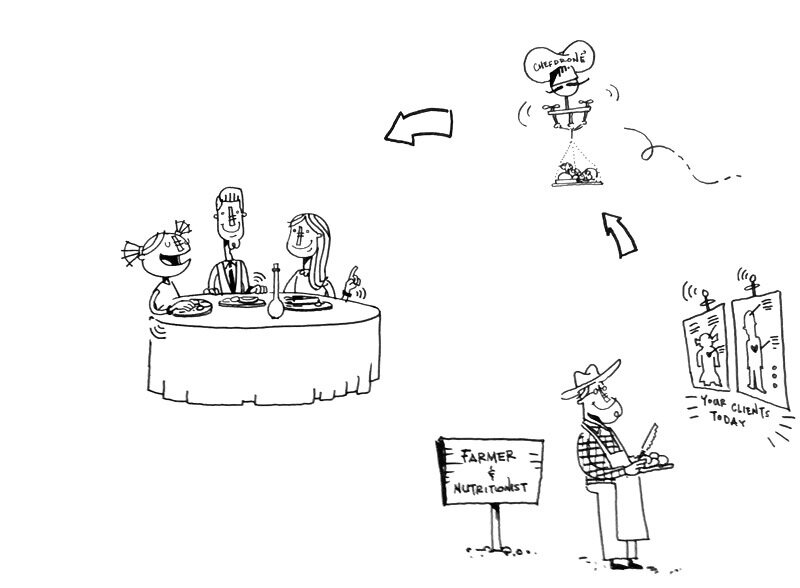 By the amazing multimedia artist Hector GHF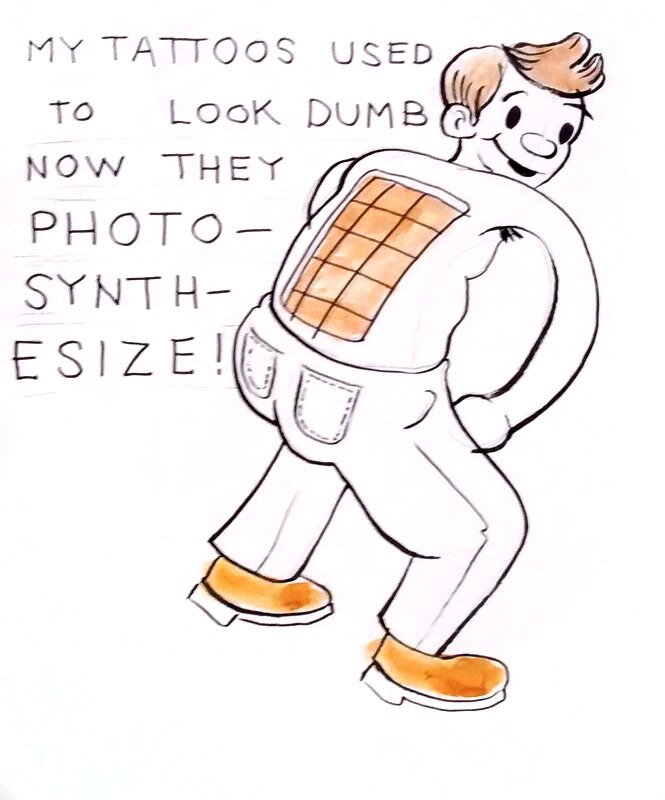 By the amazing Doodler Ryan Germick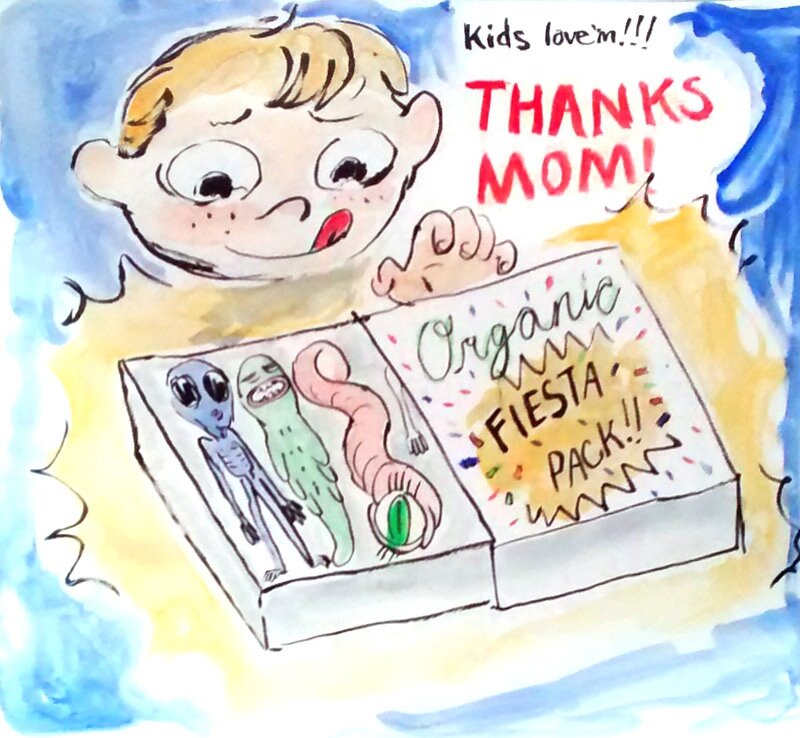 By the amazing Doodler Katy Wu
Thanks for stopping by!
15 octobre 2014
This year I had the great pleasure to have a table at the Alternative Press Expo (APE)
in San Francisco with the awesome illustrators Jean Kim and Rebecca M. Huang !
Thank you so much to everyone who came to see us, as well as Jean and Rebecca, it was an amazing experience! :)

Here is a picture of some of the things I had on the table, lately I've been drawing lots of calaveras!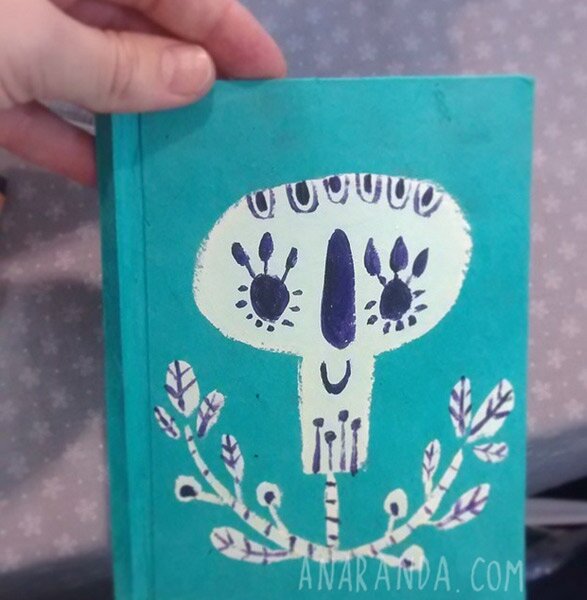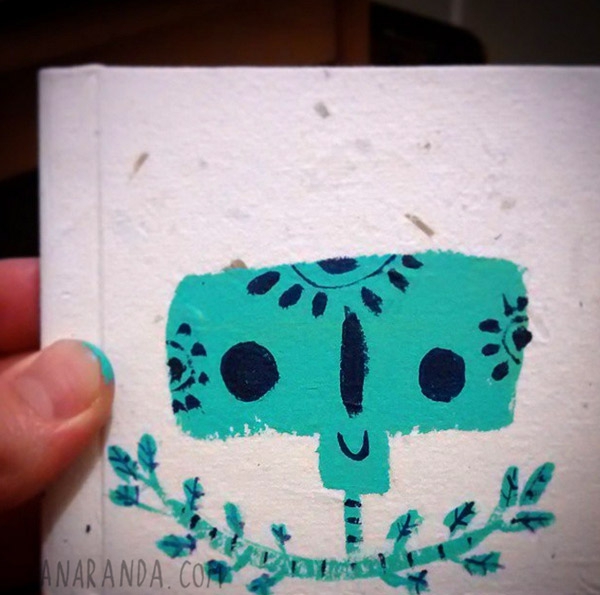 If you are interested in buying a calavera sketchbook, please contact me at ana@anaranda.com



Thanks for stopping by!
11 octobre 2014
I had the immense pleasure to collaborate again in a mural with the talented and fantastic Paulina Suarez !
We were inspired by the song "Calaveras y Diablitos" from the argentinian band los Fabulosos Cadillacs :)
If you live in San Francisco, please come and check it out in the Mission District in the Lucky Alley !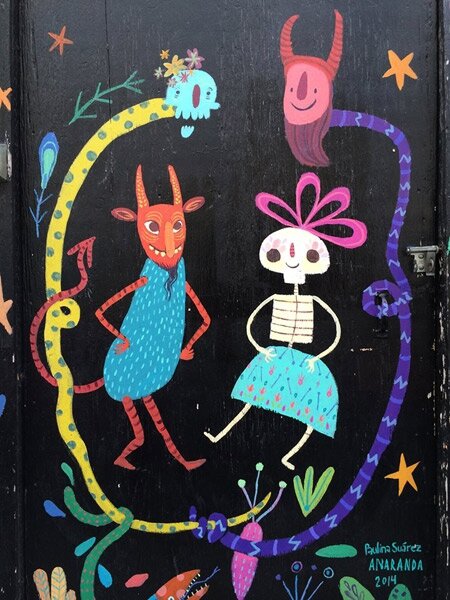 10 octobre 2014
I've been wanting to share this post for a long time! This past August I went to my first SCBWI LA Conference.
It was amazing! It left in awe of everything that I experienced, greatly inspired and grateful for the generosity of all of the talented people that I met.

I also had the honor of being awarded the Mentorship Award for my portfolio along with 5 other brilliant artists Jeslyn Kate Cantrell, Suzanne Kaufman, Kathryn Ault Noble, Dorothia Rohner and Robin Rosenthal !!
The amazing artists from KidLitArtists also interviewed each of us, welcoming us to the blog. Check out my interview here!
Check out the other mentee's work in the blog, they have really inspiring artworks!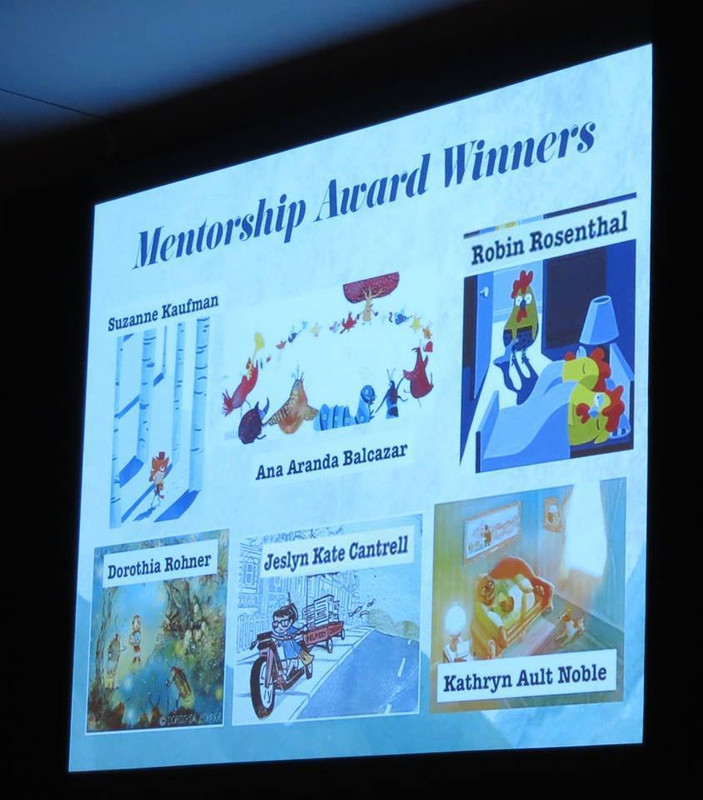 Thanks for stopping by!
01 octobre 2014
I haven't posted here for a longtime! I took a little break from here and now I have so many new projects to show!
I took a little break during the summer, painted and did some travel sketches too.
Here are a few of them: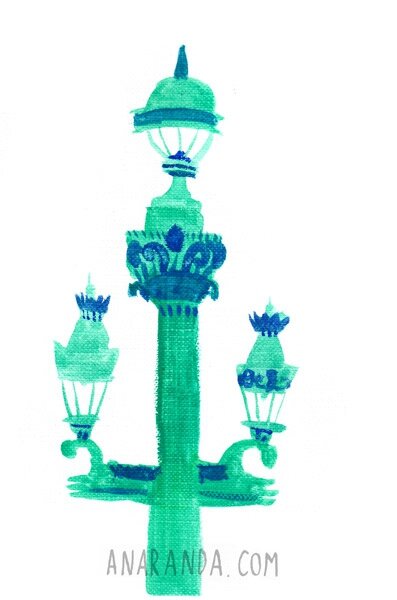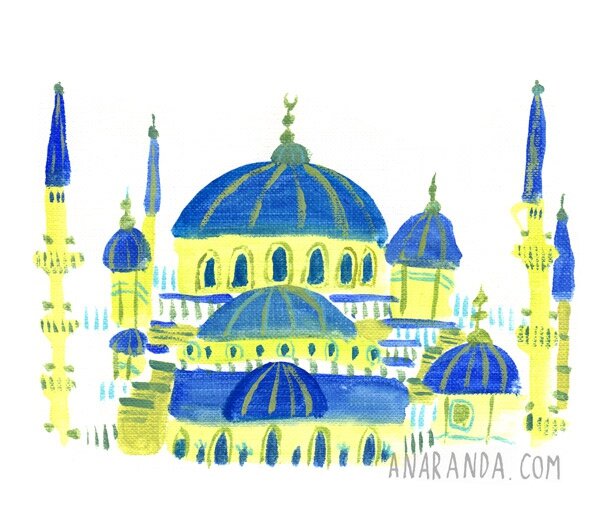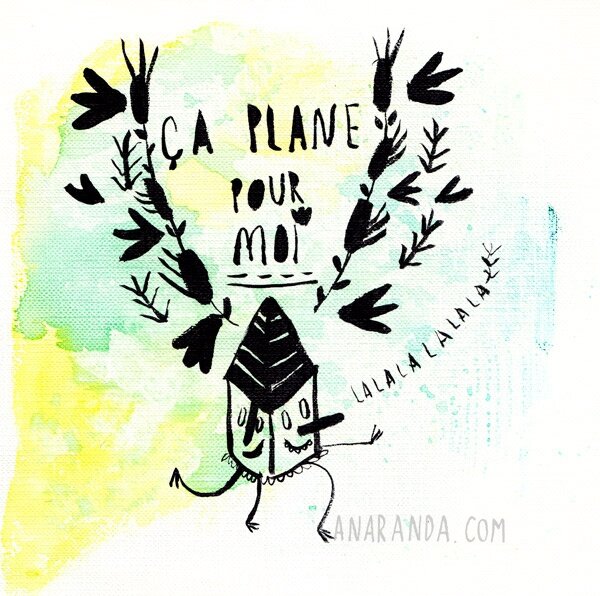 I've been posting some of this sketches, travel sketches and some works in progress in my Instagram, check it out!
13 juillet 2014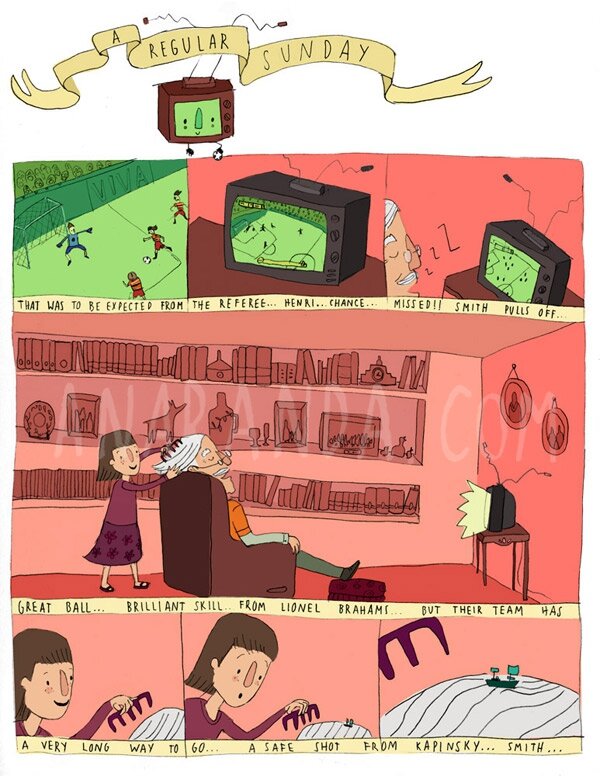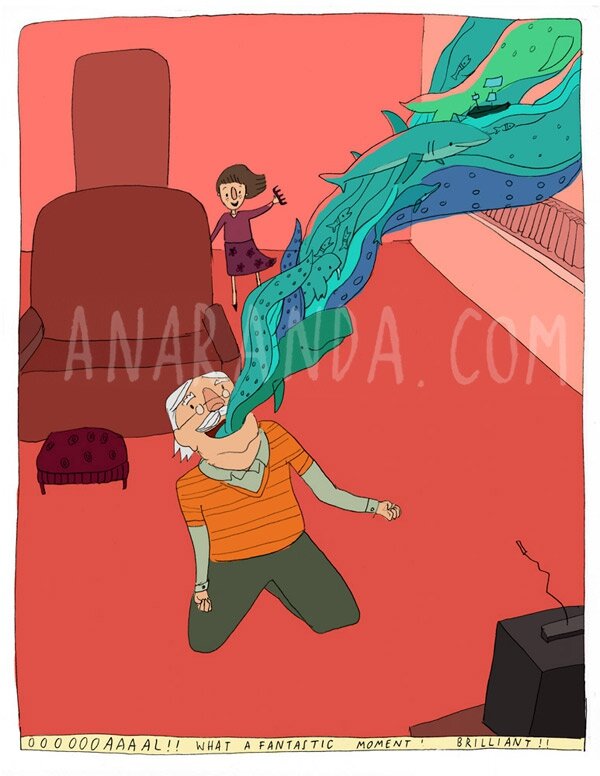 En honor a la copa del mundo, un comic inspirado en recuerdos de la infancia :)


10 avril 2014
Here are some little creatures inspired in beautiful patterns I found in a cementery in New Orleans.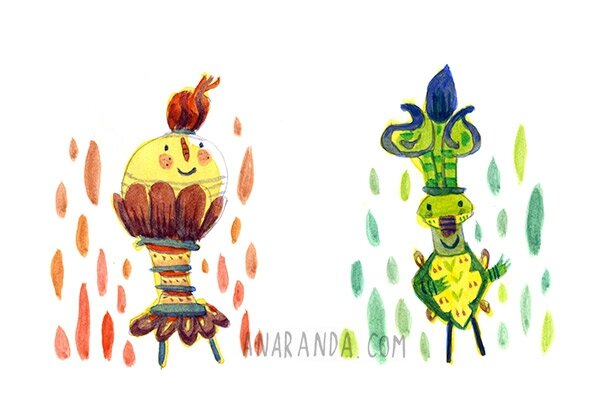 Thanks for stopping by!
10 mars 2014
The illustrator Daniel Walker invited the talented Hsiao-Chi "Alice", Yu Dai, Javier Avendaño and me to paint a school bus that he designed for Puentek's itinerant techonology education project "Don't teach, let them discover" at Singularity University, NASA, Montain View.


It was an amazing experience to meet people who want to make the world a better place :) Check out Puentek's website for more info!
Also check out Daniel Walker's website and enjoy his amazing art here!
Huge thanks to Daniel and the Puentek team for this experience!
You can also see this video the Puentek team put together of the whole project, including the painting of the bus.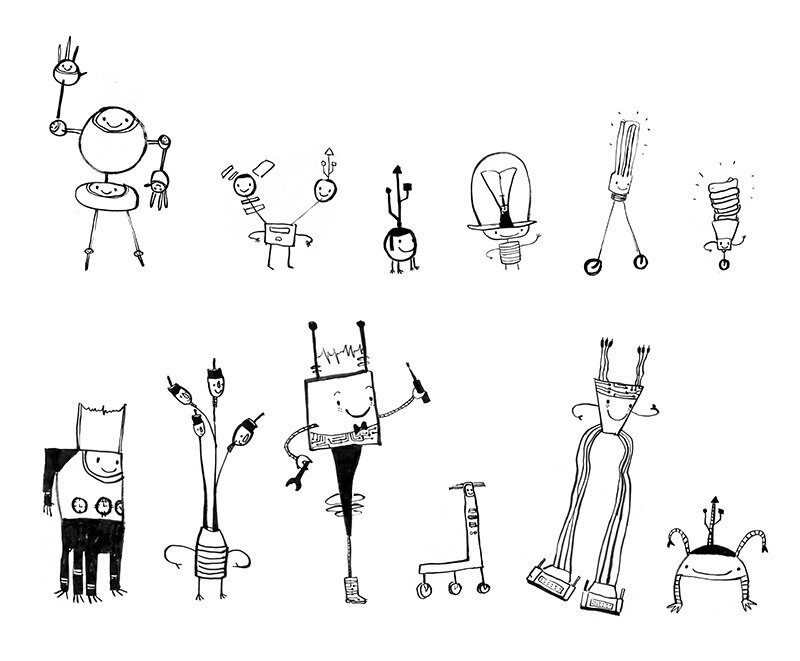 Here are some drawings I did during a brainstorming session.


Thanks for stopping by :)
16 décembre 2013
Pour les amis qui sont à Paris venez voir l'expo des collectifs Joe Rage et The Outsider
qui aura lieu du 17 au 22 décembre à la Galerie 59 Rivoli !
https://www.facebook.com/events/364369470376031/?ref=25
J'aurais quelques affiches exposées avec des artistes très talentueux !

For the friends who are in Paris come visit the exhibition from the collectives Joe Rage and The Outsider
from December 17 until 22nd in the Galerie 59 Rivoli!
https://www.facebook.com/events/364369470376031/?ref=25
I will be showing some prints with very talented artists!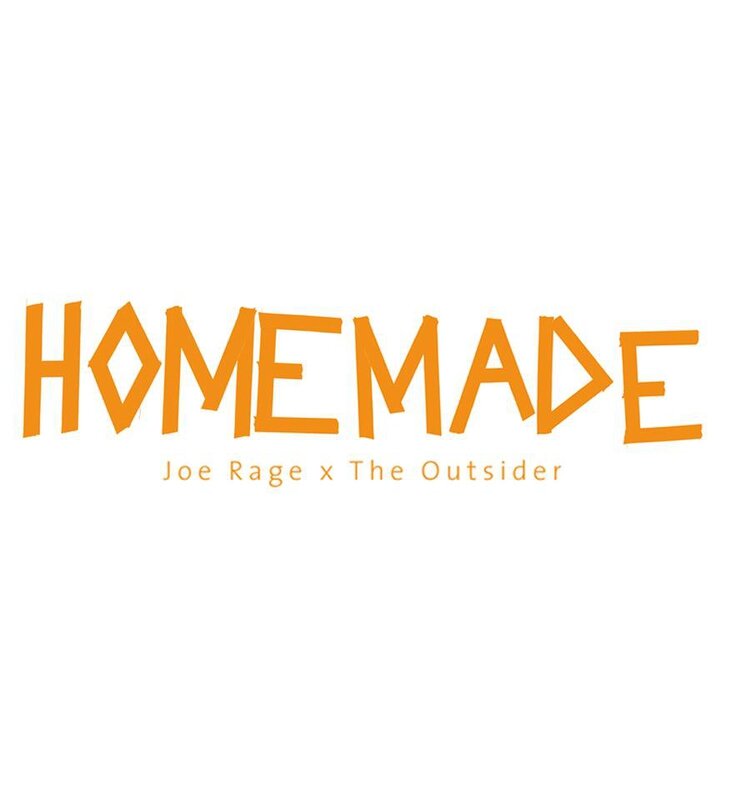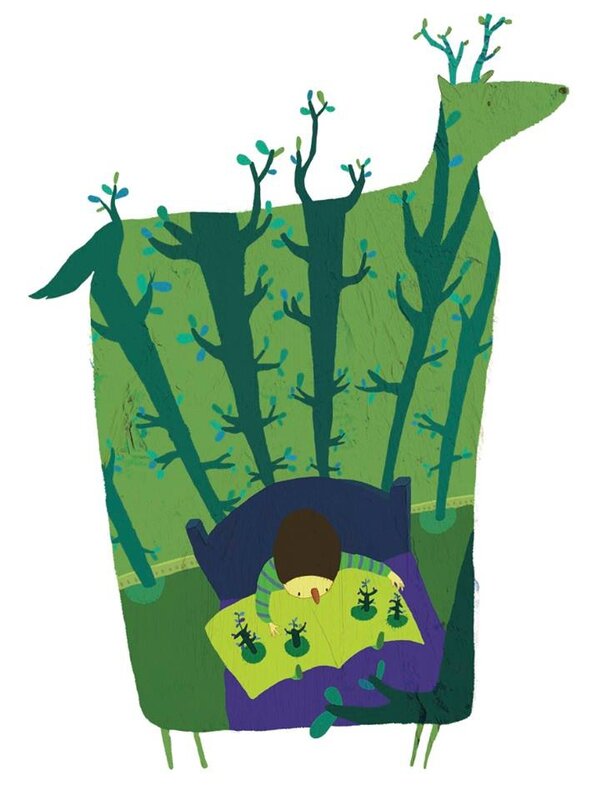 Vous pouvez trouver aussi quelques affiches comme celui-ci !

You can find some of these prints too!


Thanks for stopping by!
06 décembre 2013
If you are in the Bay Area this Saturday December 7 come to Tr!ckster Gallery in Berkeley to see the AAU Children's Book Club Gallery Show!
I will be showing some pieces there with very talented friends! Poster art by Hsiao-Chi Chang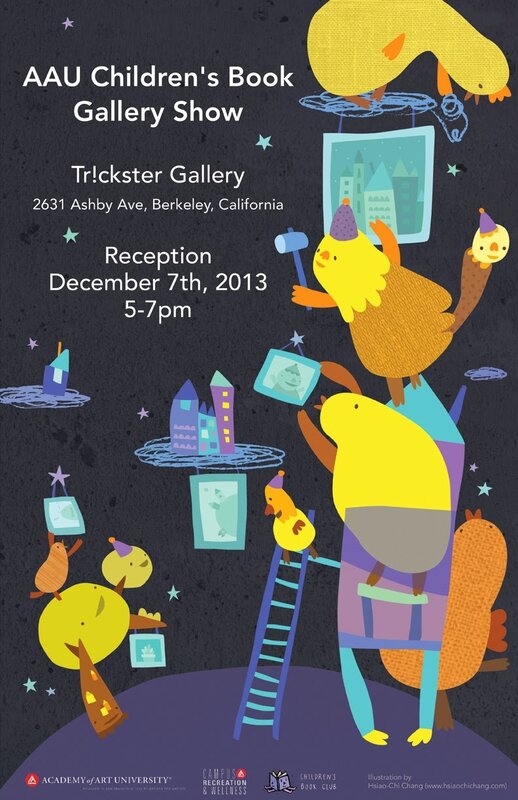 02 décembre 2013
Here are some recent quick studies made in workshops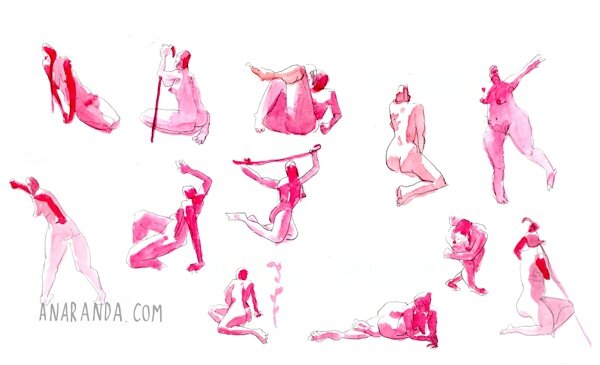 And drawings made in George's class, check out his art is really beautiful! Here



Thanks for stopping by!
01 décembre 2013
http://society6.com/AnarandaIllustration

Check out my online store, free shipping worldwide thru Monday December 2nd!
¡Chequen la promoción de envíos gratuitos internacionales en mi tienda en línea, este lunes 2 de diciembre!
Vous pouvez trouver la promo des envoies gratuites sur ma boutique en ligne ce lundi 2 décembre !

My talented friend Hsiao-Chi Chang and I worked in a very fun collaborative project, colorful and silly :)
Check out her beautiful art ! http://www.hsiaochichang.com/